Congratulations Tighearnan
24th Jun 2015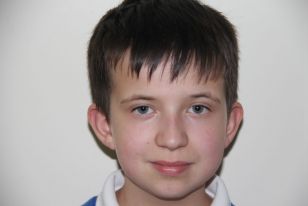 As part of the transition programme to St. Patrick's High School Keady, primary seven pupils take part in an annual poetry competition. The theme of this year's competition was "childhood". On Wednesday 24th June we received the wonderful news that P7 pupil Tighearnan Mack had won the competition. His poem can be read below. Well done Tighearnan!
Hospital experience
The bars of my cot trap me
like a heavily guarded prison,
but they are also a source of protection.
Polar bear, my favourite toy
Comforts me, his fur
as soft as carpet.
Hospital injections sting me
like an angry wasp.
Colourful objects distract me,
I am a construction worker building the highest possible tower.
A window of colour makes me happy,
As a cat and mouse fight with each other.
By Tighearnan Mack
St Joseph's PS, 50 Fernaloy Rd, Madden, Co Armagh BT60 3LR | Phone: 028 37531890 | eMail: ploughran734@c2kni.net