Mr Loughran's Weekly Challenge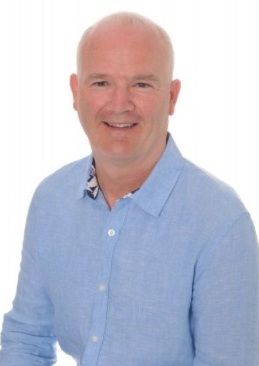 Each week Mr Loughran will set a challenge for pupils to complete. This will vary from week to week but will require pupils to complete a short task. The tasks may involve:
Completing a Piece of Writing
Producing a piece of art work
Taking a photograph or movie
Creating a World in Minecraft
Using Augmented Reality
Each week there will be fantastic prizes up for grabs...
Good Luck Everyone!
Week 8 - SUMDOG COMPETITION
This week's challenge revolves around Sumdog Maths which the vast majority of P2-P7 use on a daily basis. This program adapts to each pupils ability level which means all children P2-P7 will be working at their own specific level. Mrs Donnelly has set her own Shape challenge which will appear on Monday for P1 pupils.
Sumdog are having an area competition which basically means we will be in direct competition with all other local schools who use the Sumdog Maths computer program. Obviously being the competitive school that we are, and always up for the challenge, I want everyone to focus this week on their Sumdog Maths and will ask teachers in P2-P7 to use this platform for Maths work this week.
Prizes
We will then be able to report back to you on how we as a school are performing and the pupils making the most effort within each individual class.
In addition we will run an internal competition between each of the classes. At the end of each day points will be awarded to the highest ranking classes in our school:
1st position = 30 points
2nd position = 20 points
3rd position = 10 points
These will be recorded on our school website so that you can keep up to date with progress. When the competition finishes on Friday 11th June the winning class will be awarded with a day off home learning.
The Competition goes live TODAY! So lets get going children and win this one for Madden!!!!
Week 7 - Obstacle Course
Good morning everyone and thank you to all those participating in my weekly challenges. Each week we have had a different curricular focus for our challenge and this week it's the turn of P.E. Your challenge for this week children is to design and set out an obstacle course within your garden area. I am looking for a really fun and energetic obstacle course made with things that might be in or around your garage at home. Examples might include
Scrap Wood: Get ready to walk the plank or maybe it's a tightrope.
Fabric or card board boxes: Crawl-through fabric tunnels or use a large cardboard box/chairs with a blanket draped over it.
Rope: Place the rope flat and walk the tightrope! Maybe include skipping in your obstacle
course. You might also Use a rope or an old belt for a start and finish line.
Water Bottles: These can be used as skittles to be knocked down with a ball.

Use your imagination to find other obstacles!
What to do next...
1 Discuss with your mum and Dad what material you have.
2.Draw and label a plan of what your obstacle course will look like.
3 Lay out all your obstacles and practice your speed and agility over the course.
4 Send us a video of you taking part in your obstacle challenge.
5 See if you can persuade your Mum or Dad to take the challenge!!
entries can be forwarded to stjosephsmadden@gmail.com
Week 6 - Mini-beast Challenge
This week for our challenge we are going to be detectives on Safari!! Yes we are going on a mini beast safari to see what is lurking in and around our gardens and homes!
Mini-beasts love to hide in dark damp conditions, under stones rocks or old pieces of wood.
What you need to do:
Explore your garden carefully and safely and being mindful not to damage any of these living creatures.
Take a picture using Mum or Dads phone (ask first!) of your favourite or the most unusual Minibeast that you found.
Pupils in P1-3 can send us their drawings of their Minibeast with a sentence or two.
Pupils in P4-7 should send us a photograph alongside some research information about their favourite minibeast.
Entries should be forwarded to stjosephsmadden@gmail.com
Good luck everyone!!
Week 5 - Art Challenge
Hello everyone ,
What a tremendous response to my 15s challenge and well done to all those who took part and learnt new skills along the way!
In this weeks challenge we are going to have an opportunity to find our inner Picasso!! That's right, this week our challenge is an art competition!
Every year the P7 class produce a piece of art under Mrs Donnelly's guidance. One of these pieces is then selected for our Young Artist wall which is located outside my office. This year I'm extending the competition to all classes and pupils. We will create a unique video montage of all the entries of Art work. This Art montage with music will be displayed On our School website.
For pupils in P1 -P3 the art work should be a picture of their favourite cartoon or film character eg. Peppa Pig, Dora the explorer etc.
For other classes P4-P7 Mrs. Donnelly has chosen this year to focus on a "still life" of any group of objects which are personal to you eg. football boots and a ball, a camogie stick and sliothar, knitting needle and knitting pattern). Drawings can be done in pencil, colouring pencil, crayon, marker or paint. Whichever medium you think looks most effective!
When you have completed your work email us a close up photograph (stjosephsmadden@gmail.com) and then our staff will have a zoom meeting to decide the winner from each class!
This week parents are also welcome to enter the competition to showcase their art skills also!
Good Luck everyone!!
Week 4 - Fifteens
This week I have a scrumptious challenge for you!!! My favourite sweet treat when the coffee shops were open and now during lockdown is a fifteen traybake. Many years ago when I taught out in the mobile In the old school I remember making 15s with the children. On the basis, that someone as useless in the kitchen as me can make 15s, I have no doubt that yours will be a great success too!!
So follow the recipe below, send us your pictures of you making or enjoying your fifteens and reflect below on the new skills you have learnt. Enjoy!
Ingredients
15 digestive biscuits
15 marshmallows
15 glacé cherries, cut in half
about 200ml condensed milk
100g desiccated coconut, to coat
Crush the digestive biscuits in a food processor or in a plastic bag with a rolling pin, then put them in a large mixing bowl. Chop each marshmallow into 4 pieces and add to the bowl with the cherries and 175ml condensed milk. Mix until the ingredients are well combined and you have a sticky mixture. If it's too dry, add a splash more condensed milk.
Sprinkle most of the coconut over a large piece of cling film (or foil). Tip the mixture onto the coconut and shape into a long sausage, about 30 x 5cm. Sprinkle more coconut over the top of it and wrap the cling film tightly around, twisting the ends together. Leave in the fridge to chill for 4-6 hrs, then cut into 15 slices and serve.

You traybake will keep in the fridge for up to 1 week or 15 minutes in the Loughran household!!
What skills can we learn?
Food hygiene - washing hands at the beginning and in between touching ingredients
Maths - counting, dividing portions, doubling recipes, adding and subtracting
Recognising ingredients and learning their origin
Recognising kitchen equipment and learning how to use it
Reading and following recipes.
Different tastes, textures and foods
Time and patience
The science of cooking and what happens to things when you apply heat or cold
Dexterity, fine motor skills and coordination and carrying or pouring without spilling, opening containers and packets, weighing and measuring.
Nb. For pupils with a nut allergy try one of the alternative recipes on http://allrecipes.co.uk/recipes/tag-5349/nut-free-cake-recipes.aspx
Week 3 - May Altar
Hello everyone, this week we won't be having a competition but I'd still love to see your response on our website.
Normally in May we bring fresh flowers to our May Altar in school as May is the month of Mary. I would like us this week to recreate a May Altar in our homes to honour Our Lady. This can be very simply done with some wild flowers or flowers from the garden(make sure and ask mum!!) and a picture or statue of Our Lady. You can make the Altar outdoors or indoors and please send me your photos so that we can display on our webpage.
Below is a beautiful prayer from Pope Francis to Our Lady that he has composed and asked us to say at this time of Covid 19 to keep us and our families safe. Please take a minute to say this beautiful prayer and to keep in mind all those within our school community who need our prayers at this time.
Finally and this is very important for all those new teachers out there, it is a four day week this week with the bank holiday on Friday! So have a lovely and well earned long weekend everyone!!
Pope Francis' Prayer to our Lady:
O Mary, you shine continuously on our journey as a sign of salvation and hope.

We entrust ourselves to you, Health of the Sick.
At the foot of the Cross you participated in Jesus' pain,
with steadfast faith.
You, Salvation of the Roman People, know what we need.
We are certain that you will provide, so that,
as you did at Cana of Galilee,
joy and feasting might return after this moment of trial.
Help us, Mother of Divine Love,
to conform ourselves to the Father's will
and to do what Jesus tells us:
He who took our sufferings upon Himself, and bore our sorrows to bring us,
through the Cross, to the joy of the Resurrection. Amen.
We seek refuge under your protection, O Holy Mother of God.
Do not despise our pleas – we who are put to the test – and deliver us from every danger, O glorious and blessed Virgin.
Week 2: Google AR Task (Monday 27th April - Friday 24th April)
Google has a fantastic Augmented Reality Service. This will allow you to place virtual objects in your physical world. To access this, access google.com and search for one of these animals: (Nb. This will not work on ipad or a desktop computer)
| | |
| --- | --- |
| Aligator | Giant Panda |
| Angler Fish | Goat |
| Ball Python | Hedgehog |
| Brown Bear | Horse |
| Cat | Leopard |
| Cheetah | Lion |
| Dog | Octopus |
| Duck | Racoon |
| Eagle | Shark |
| Emperor Penguin | Tiger |
Key Stage 1: Work with your parents and try to take the most creative picture you can. Ask your parents to forward the photographs to stjosephsmadden@gmail.com
Key Stage 2: Work with your parents and try to take the most creative picture you can. Next research your chosen animal and produce an information page on the animal. Include the photograph you have taken + any other images you feel are relevent You could use Book Creator, Pages, Microsoft Word or a program of your choice. Try to be creative and think about the design. Once completed forward the completed information page to stjosephsmadden@gmail.com
Follow the video tutorial below which will illustrate how to access the service:
Week 1: How Well do you know your school?
St Joseph's PS, 50 Fernaloy Rd, Madden, Co Armagh BT60 3LR | Phone: 028 37531890 | eMail: ploughran734@c2kni.net