Why not leave a comment in our guestbook?
sophie morgan - 25th Jun 2015
going to miss the school really enjoy my time here
Jessica hughes - 22nd Jan 2015
The school is vey fun even when it comes to snow lol❄️⛄️❄️⛄️❄️😂😂💖💖
Jasmine - 21st Jan 2015
This school looks cool 😋😋
kerrie morgan - 21st Jan 2015
I love the school website
Emily Mce - 21st Jan 2015
I love the school especially when I'm with my friends
Jessica hughes - 21st Jan 2015
The school is lots of fun especially when it come to snow😃
Marian Bradley - 28th Sep 2013
A massive thank you to one and all who made the marking of my retirement so memorable.It's been an absolute privilege to have taught in Madden over the past 23 years.Once again,thank you so much for your warmth,kindness and overwhelming generosity.
Maeve Molloy - 1st Mar 2013
this is brilliant website i could catch up the news of my son at school and great school you have...
Hannah Gray - 22nd Feb 2013
I love the fact that we can have so much fun
while we are doing work and outside!:)
Raymond Gray - 22nd Feb 2013
Great way of keeping up to date with everything that's going on in school.
Sophie Morgan - 7th Feb 2013
Love the website and school
Dontarrious - 3rd Jan 2013
I wanetd to spend a minute to thank you for this.
Aimee, Bridie, Cliodhna,Lauren,Sinead, Aoife - 20th Dec 2012
Loved your play! Espically Gangnam style! LOL Can't wait to go to Lisdonvarna with ye's it will be class! Hope to see you again soon!! :) xx
Aimee and Aoife and Sinead - 19th Dec 2012
We are from the Rock primary school. We went to see your play it was lethal. We loved the gangnam style bit! Lol!! Your school is unreal.
Hope to see you's all again soon!! x
Dáire Grimley - 10th Dec 2012
Miss the school (especially Mr Hart!) but I'm getting on well in the high school!!!
liam mckenna - 6th Dec 2012
madden is the best school ever
tony o hagan - 15th Nov 2012
missing the school. getting on very well
Primary 7's Sacred Heart Rock - 15th Nov 2012
Thank you Primary 6 and 7 for sending us your Wiki's.We had great fun reading them and hope that you are enjoying reading our replies.
Mark Gray - 8th Nov 2012
i went to that school for 8 years and i loved it.


best wishes from NOT TELLING
Hannah Gray - 7th Nov 2012
The best school Madden's ever had! Thank you.
pauric morgan - 15th Sep 2012
I love my new school.Thank you
Jacqueline Loughran, Principal St. Jarlath's P.S. Blackwatertown - 6th Jun 2012
Congratulations to all involved in the official opening. It was a very special day and a tribute to all of the staff and parents of St. Joseph's P.S. Well done!
helen morgan - 3rd Jun 2012
all the best with the new school...its amazing and our kids are so lucky!!!!
bronagh smith - 27th May 2012
the school is beautiful and so is the website
Teresa Gray - 25th May 2012
I am very impressed with how well the school web site is kept up to date. I am able to go in on my lunch break and catch up with what my children are up to. Thank you
Primary 7's Sacred Heart Rock - 16th May 2012
What a great time we had in Lisdoonvarna.Your photos look class!!!
Primary 7's of Sacred Heart Rock - 23rd Jan 2012
Just a wee note to thank all at St Josephs for giving us such a great day last Friday.We really enjoyed our visit to your beautiful new school!!!!
Noeleen Corr - 16th Jan 2012
I wish all the staff and pupils of St Josephs many years of happiness and success in their beautiful new school!
The school website is a great way for parents to keep in touch with school life, thank you for all the lovely photos.
Rachel Smyth - 13th Dec 2011
Was very impressed with the new school. Looks lovely!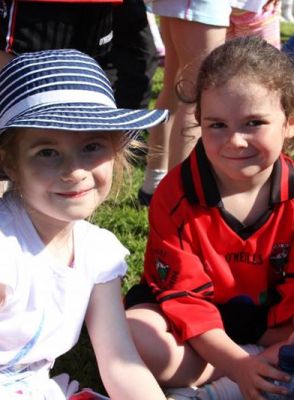 Sponsored Walk
Sponsored Walk
football
camogie
football
school jerseys
camogie
Morgans
Funland
P1 & P2 visit Santa
Harri at the Navan Centre
Awards
Pupils making snowman
Camogie
football
football
Carol Service
Flowers
New build
GAA
pupils dancing
play area
Pupils in new school
New school
football Team
St Joseph's PS, 50 Fernaloy Rd, Madden, Co Armagh BT60 3LR | Phone: 028 37531890 | eMail: ploughran734@c2kni.net